In the wake of the pandemic, the green space around us is being treasured like never before.
With 56.2% of the global population now living in cities, the need to usher nature into the built environment has never been felt so keenly. Here we showcase a few inspirational biodiversity projects that are leading the way on urban greening.
Fall in love with nature on your doorstep: The Natural History Museum's Urban Nature Project
Situated in an area of high traffic-related air pollution, the Natural History Museum is to transform its five-acre outdoor space into an exemplar of urban wildlife research, conservation and awareness. It forms part of the Urban Nature Project, an urban greening initiative that Workman is proud to partner. The Urban Nature Project aims to re-engage people across the UK with urban wildlife and the wider natural world.
Sir David Attenborough has also given his backing to the plan, he said:
"The Urban Nature Project opens the door for young people to fall in love with the nature on their doorsteps and develop a lifelong concern for the world's wild places. Nature isn't just nice to have; it's the linchpin of our very existence. And ventures like the Urban Nature Project help the next generation develop the strong connection with nature that is needed to protect it."
As well as redesigning the Museum's gardens in South Kensington, the Urban Nature Project will drive a UK-wide urban greening movement to help everyone protect nature in towns and cities.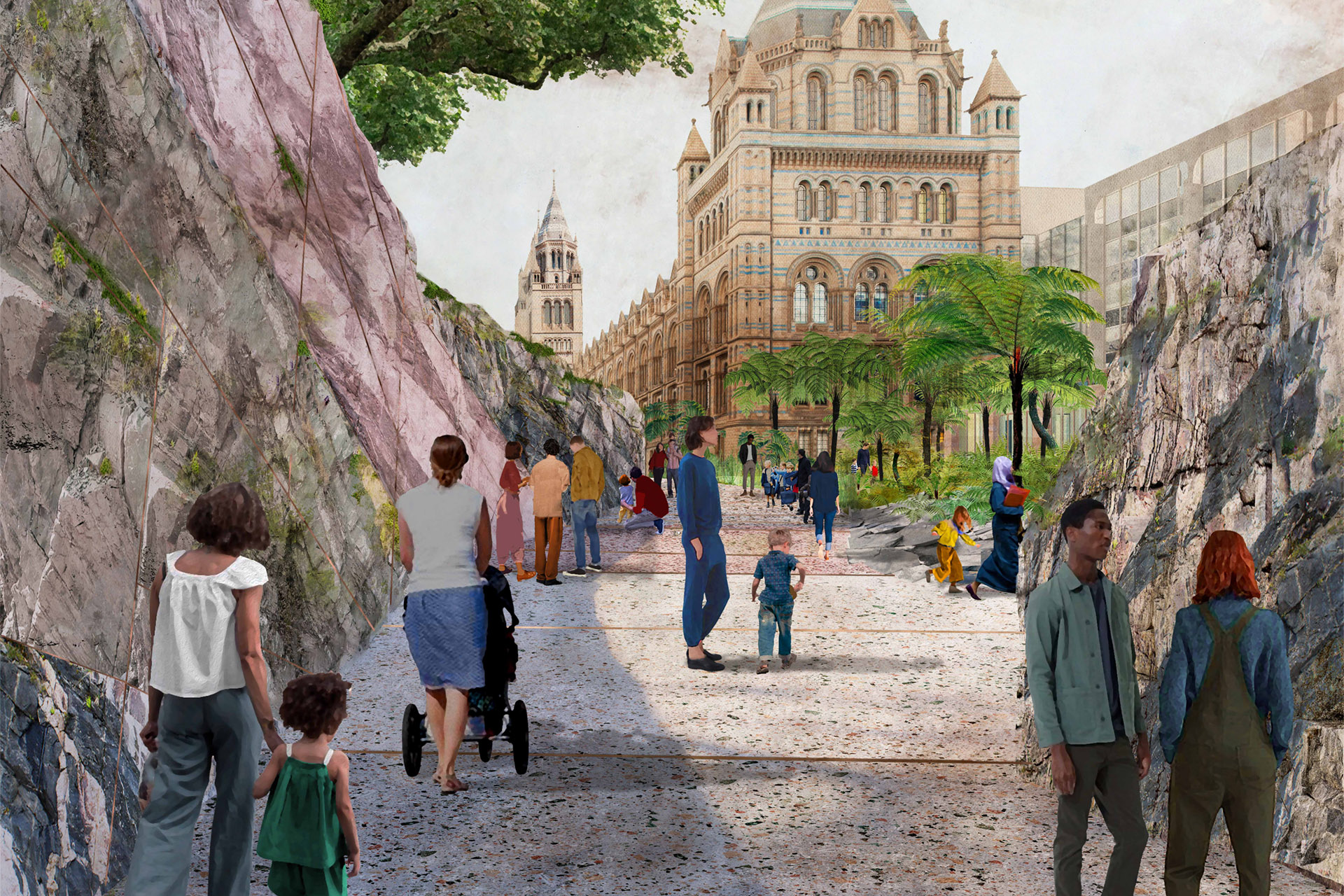 Image © The Trustees of the Natural History Museum, London. Credit: Feilden Fowles and J&L Gibbons.
A slice of the Big Apple in London: The Camden Highline
The London Urban Greening factor has inspired a wave of green initiatives in the capital, which has one of the highest levels of air pollution in the UK. The Camden Highline is one such plan. It aims to transform three-quarters of a mile of disused railway line 26ft above Camden into a "park in the sky". The project will also turn an inactive stretch of railway viaduct into a new elevated park and walking route. This will connect Camden Gardens in the west to York Way in the east. The route is 1.2km long, around eight metres above ground, and will bring new local green space to 20,000 people.

Life on the edge: Covent Garden's Living Wall
To coincide with the 500th anniversary of Covent Garden, Biotecture was commissioned by Capital and Counties to create a vertical park at the gateway to the area. A living wall that wraps around the corner of Long Acre and James Street uses a steel support framework on the West and North aspects tocover an area around 200sq metres.
Delivering high visual impact for anyone coming out of Covent Garden tube station, the planting selection provides both biodiversity and air quality improvements, while also offering habitat for native birds and invertebrates, as well as flowering plants for nectar.
A rainwater harvesting system was retrofitted into the basement of the building to irrigate the living wall, following formation of tank rooms to facilitate the installation.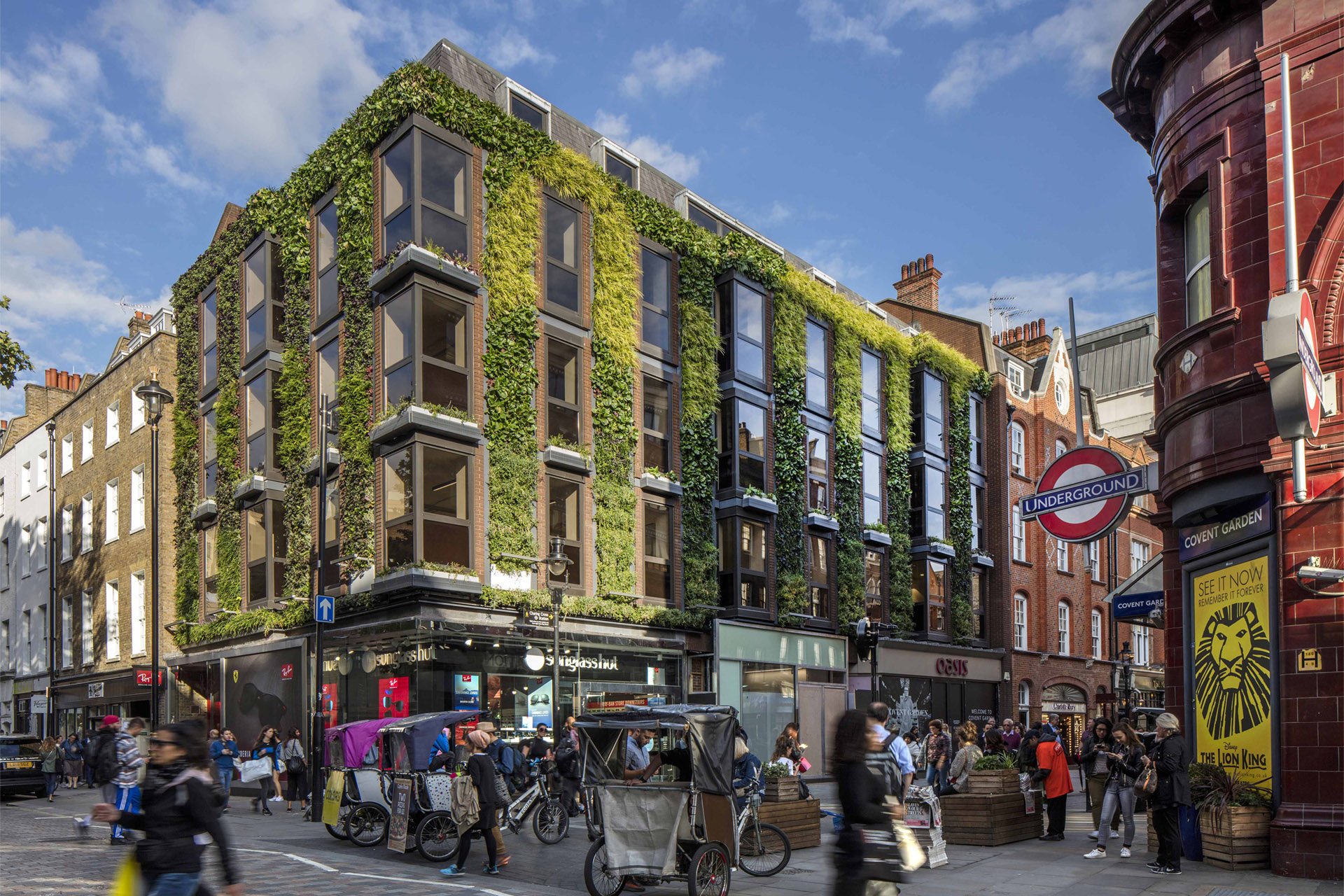 Show me the money: Suzhou Industrial Park
China has seen its GDP increase 260-fold, partially through green development. One example is Suzhou Industrial Park, an industrial township developed in the early 1990s through a Sino-Singapore partnership.
Today the park accommodates 25,000 companies, of which 92 are Fortune 500, and is home to 800,000 people.
Highlights of the park's green growth include;
94% of industrial water is reused,
100% of new constructions are green buildings,
energy is predominantly renewable,
green spaces cover 45% of the city.
The park has proven that roof design can increase energy production (through solar panels) and reduce flooding and the urban heat-island effect (through green roofs). Its green façades can reduce air pollution by up to 20% and traffic noise by up to 10 decibels.
More than a third of the park's GDP is generated by green industries. By combining public sector policies with market mechanisms, the park has tapped into significant synergies. For instance, to maximise circular models, a central organic waste treatment plant aggregates and transforms the biological waste, sludge and reclaimed water from one set of industries to subsequently deliver organic fertilizer, biogas and biodiesel oil to another set of sectors.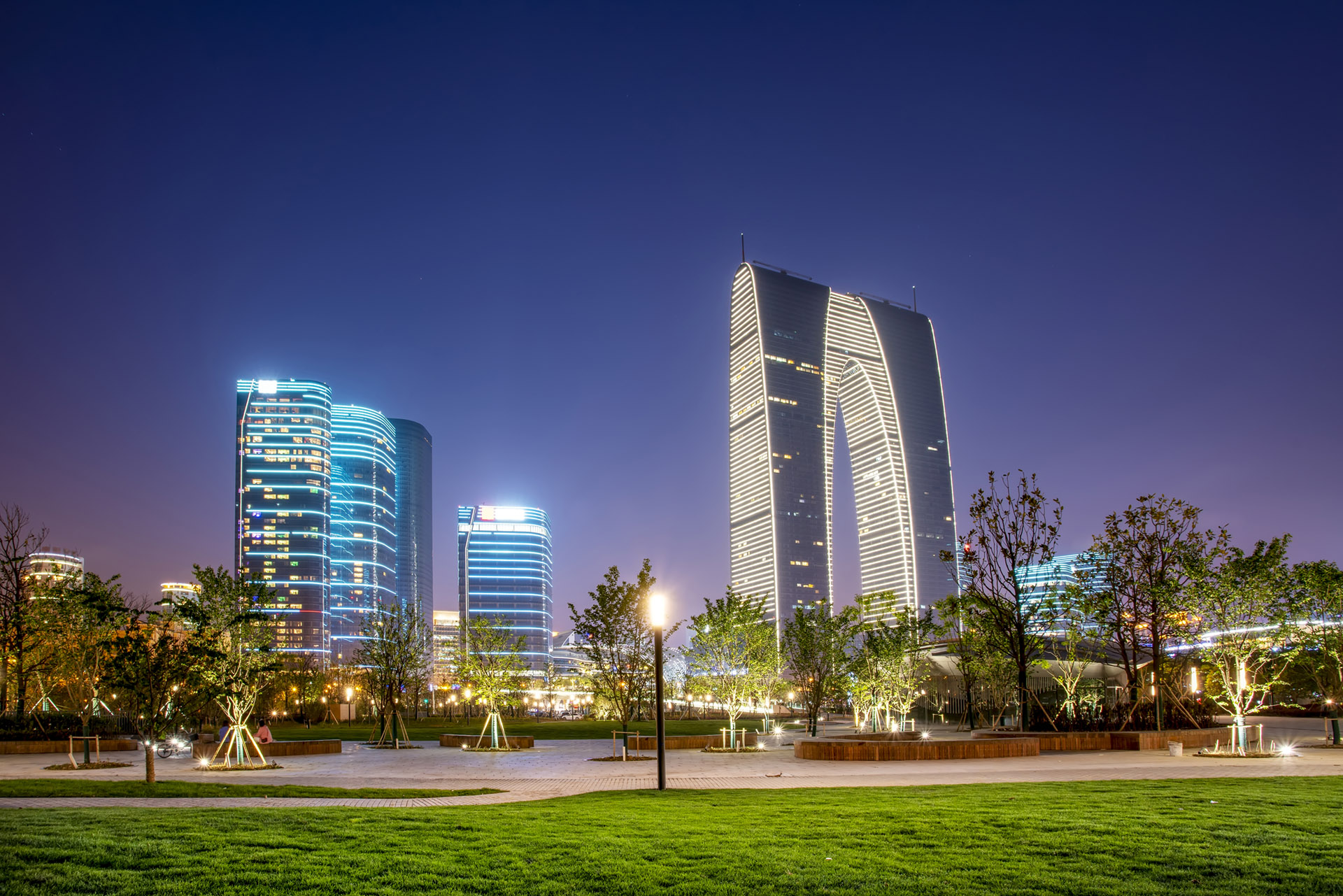 Small is beautiful: Tiny Forests
In a space no bigger than a tennis court – around 200 sq. metres – Earthwatch aims to create hundreds of Tiny Forests across urban areas of the UK by 2023. The densely packed native forests, with 600 saplings planted by council staff and volunteers, are able to;
store carbon.
soak up water and reduce flooding,
attract wildlife,
reduce the presence of dust,
improve air quality,
help cut noise pollution.
Tiny Forests exist in underused urban spaces in Oxfordshire and Glasgow (pictured), with more to follow in Birmingham, Leicester, Wolverhampton, London and other cities. Planned and designed in collaboration with local stakeholders and the community, the projects encourage engagement and ownership from the outset.
Tiny forests are based on forest management methods developed in the 1970s by Japanese botanist Dr Akira Miyawaki. By loosening the soil to a metre's depth and incorporating organic materials to improve the soil's water-holding capacity and nutrient content; rapid growth ensues. As the trees compete for light, they can grow to five metres in just three years.
Earthwatch is bringing the scheme to the UK with the help of Dutch organisation IVN Nature Education, which has planted nearly 100 tiny forests in the Netherlands.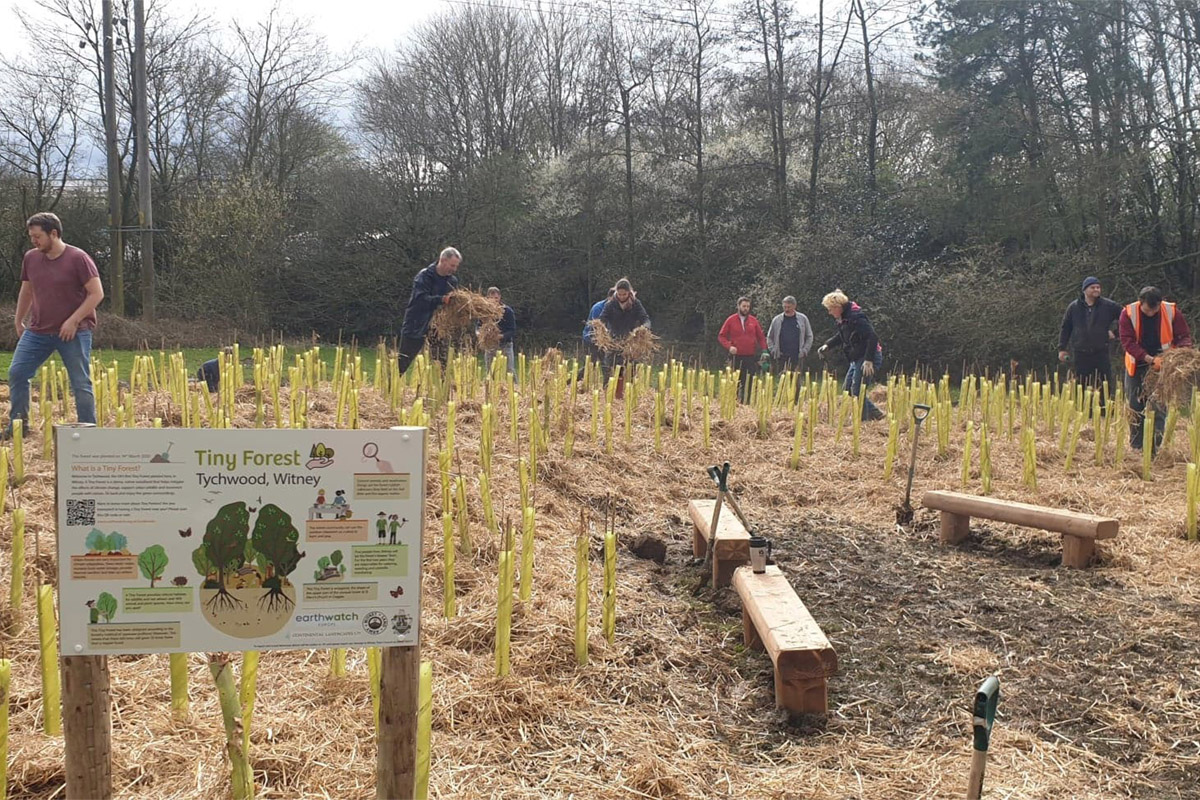 Make a little birdhouse: The Western Harbour District of Malmö, Sweden
Twenty years ago, The Western Harbour District of Malmö, Sweden was little more than 70 hectares (175 acres) of contaminated soil and deserted docklands, following the dramatic decline of the city's shipbuilding industry. Said to have been the inspiration for London's Urban Greening Factor, the district was built in 2001 as a model community for a housing exposition, which heralded it as the "sustainable city of tomorrow".
The goal is to be the world's first carbon-neutral neighbourhood, with wind power and heating via underground geothermal hotspot. From the outset, each apartment block had to meet a green space factor (GSF), according to a city policy that demanded every development set aside a percentage of its footprint as green space. It initially gave out biodiversity-focused bonus points for anything from tall fruiting trees and potted plants on the roadside, to tiny birdhouses and frog-filled ponds.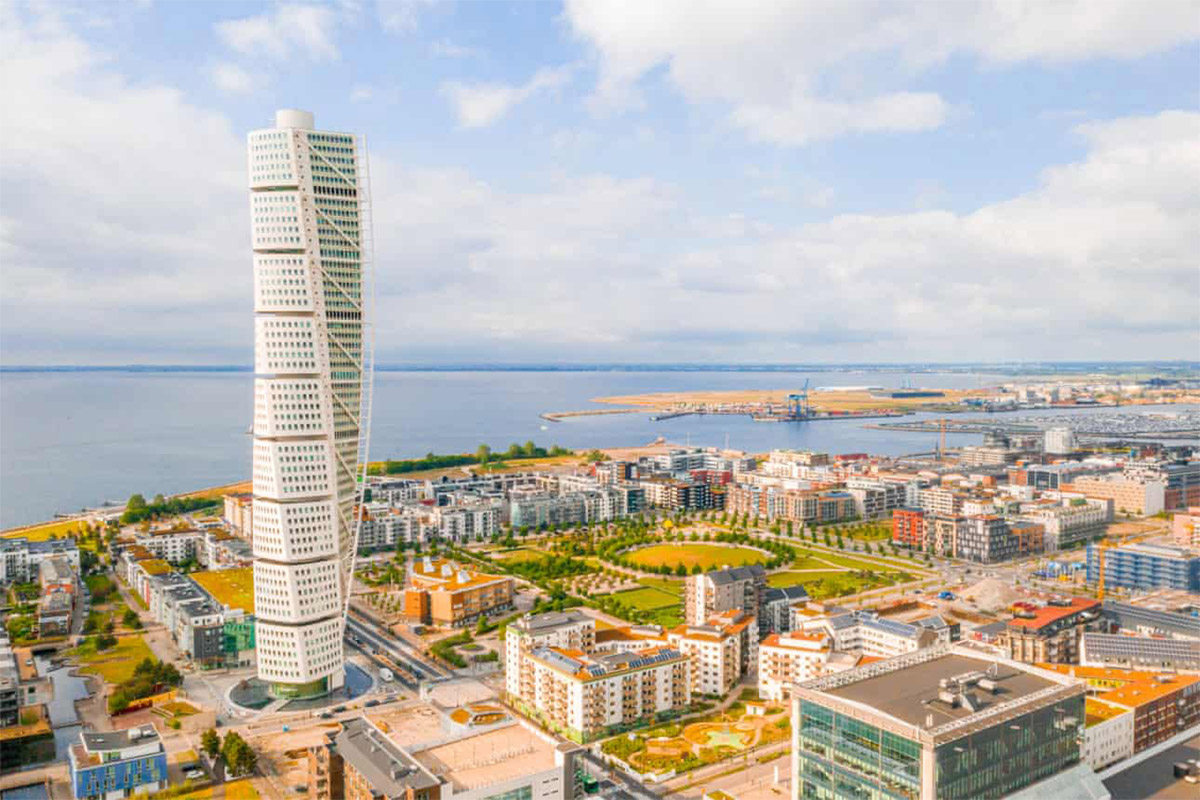 Paint the town green: BiodiverCities by 2030
In a bid to create a shared framework for measuring efforts to manage, protect, and conserve biodiversity in cities, the World Economic Forum (WEF) has created a global initiative. BiodiverCities by 2030 will support city governments, businesses and citizens around the world to create an urban development model in harmony with nature. The WEF is calling for the "regular and long-term integration of efforts and solutions from across the globe". It aims to provide a true measure of success in addressing biodiversity loss, as well as advancing towards nature-positive development in cities. A global commission of 25 thinkers and practitioners will oversee the direction and progress of this initiative during 2021.