HRH Duchess of Cambridge visits Natural History Museum to learn about Urban Nature Project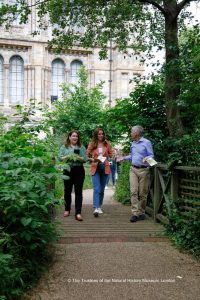 HRH Duchess of Cambridge today visited the Natural History Museum, where she learnt about the Urban Nature Project, which Workman is delighted to support.
Her Royal Highness was met by Museum Director, Dr Doug Gurr, who explained how the project is helping people to reconnect with the natural world and find the solutions urgently needed to protect our planet's future.
The project will see the Museum's five-acre grounds transformed into a globally relevant urban nature epicentre complete with outdoor classrooms, a 'living lab' and a weatherproof cast of the Museum's famous diplodocus, Dippy.
Collecting urban nature data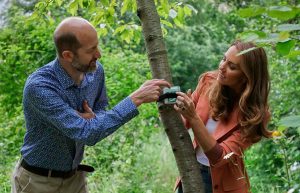 Crucially, the project will trigger a nationwide biodiversity movement. The aim is to help the Museum address, better understand and ultimately turn the tide on the rapid decline of urban biodiversity we're witnessing today.
Her Royal Highness, who has been patron of the Museum since 2013, helped staff affix an AudioMoth acoustic recording device to a nearby cherry tree. This tiny device will record ambient sound across a range of frequencies, both within human range, and beyond. The data from this will help Museum scientists investigate patterns of bird, mammal and insect activity within the garden, including bats and pollinator communities. The device will stay onsite until the end of the summer, when the data will be analysed.
Urban nature for the next generation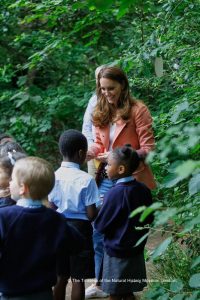 During the visit, Her Royal Highness also met local school children and learnt more about how communities across the UK will benefit from the Urban Nature Project (UNP). Led by the Museum, a coalition of partners will deliver science and learning programmes for young people, schools and families across the country.
The visit coincides with the launch of the Museum's Annual Review, Solutions for Nature and from Nature which celebrates some of the key Museum partnerships, research and discoveries over the past year.
Speaking about the visit, Dr Doug Gurr said: "I'm delighted to welcome Her Royal Highness here today as we share some of the work the Urban Nature Project is doing to engage young people with the nature on their doorsteps. Biodiversity, especially in urban settings, is under threat like never before. To survive, it needs young people to grow up with a desire to protect it. But without feeling excited by and engaged with the green spaces around them, this is in jeopardy. That is why this project is crucial for our urban green spaces and all the species who call it home."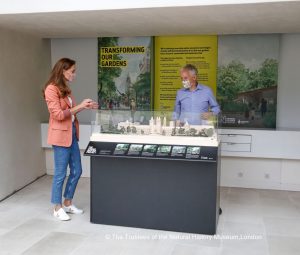 To read more about the visit, click here: Duchess of Cambridge visits the Museum's Wildlife Garden | Natural History Museum (nhm.ac.uk)
Images: ©The Trustees of the Natural History Museum, London.